Guest Reviews
We invite you to read some of our guests' comments about their stay at Tapestry House. We are pleased that our guests have enjoyed their stay with us.
We're pleased to announce that The Tapestry House Bed and Breakfast has been recognized with a 2018 Certificate of Excellence, based on the consistently great reviews you've earned on the world's largest travel site.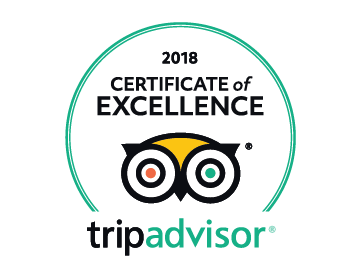 "Fantastic"
We had two of the superior rooms, and one couple had the standard. It was worth the upgraded price for the superior rooms. It was more like a hotel than a B &B. It's a grand old house that has the most unusual rooms – each decorated to the 9's. The owner Joan is lovely, and had snacks waiting for us when we arrived. The breakfast was good, and satisfying. If we go back to that section of NY we would definitely stay there! Some restaurants are within walking distance.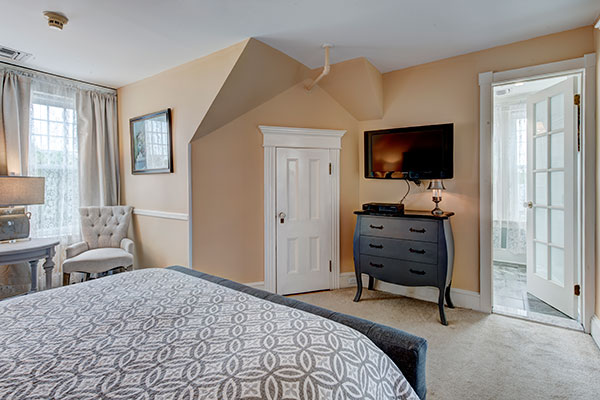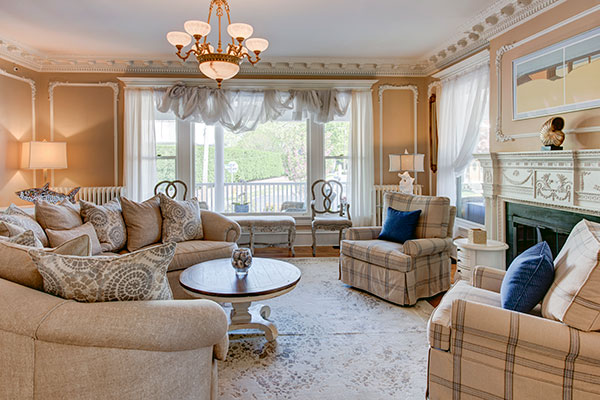 "Like staying in your own home"
The Tapestry House takes a very light touch and leaves you plenty of space to be comfortable and at ease in this huge, wonderful house in Greenport. Rooms are spacious and the property is well situated away from the town but within a 3 minute walk.
Parking on the property, water available in the kitchen and a self serve breakfast that was great.
"New Owner…Still Great"
This is the old Bartlett House! Lots re-done on the first floor. The owner Joan was there to greet us when we arrived. Rooms were clean, breakfast was good and you can't beat the location. Outdoor porch had plenty of room for relaxing! Highly recommend!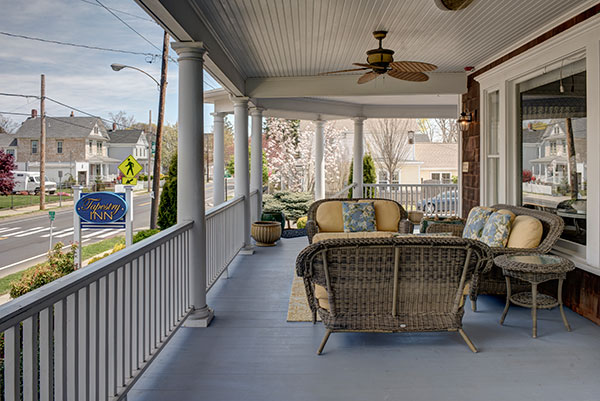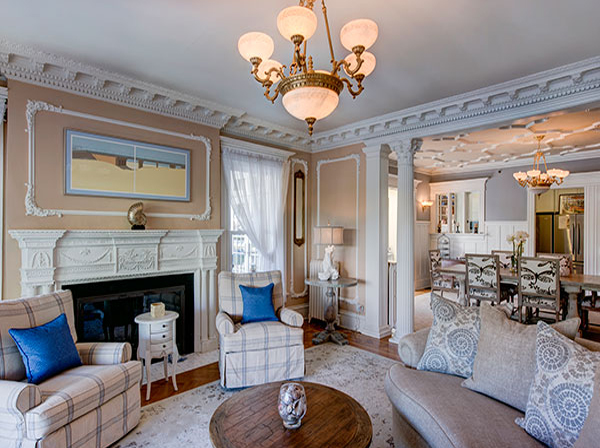 "My Favorite B&B in North Fork"
My husband and I often stayed at the Bartlett House Inn, which is now the Tapestry House. Different owner, but same gorgeous old mansion, with lovely, perfectly appointed rooms and a rambling, wraparound porch, perfect for sipping morning coffee. The hostess, Joan, was so welcoming and accommodating. Tapestry House is also within easy walking distance of the North Fork's best restaurants. We'll definitely keep coming back here. Highly recommended!
Perfect in Every Way!
My husband and I just came back from the North Fork and had a delightful stay at the The Tapestry House. Our room #2 was large with all the amenities one could indulge in. The owner Joan goes out of her way to be welcoming and accommodating – made us feel like we were visiting family. The house is furnished with flair and interesting touches. There is a large porch with comfortable furniture. The only drawback is that it is on a main road into town and if you are looking for a quiet place to read a good book – the porch could be noisy depending upon the traffic.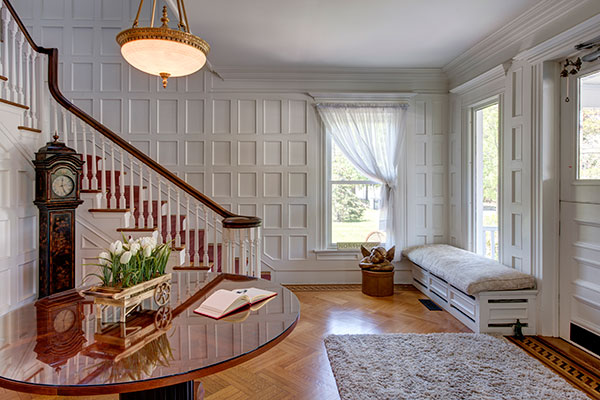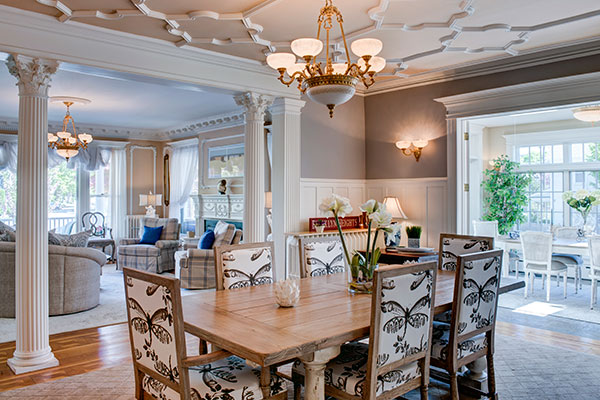 "Touch of class"
Stayed two nights at the Tapestry House while attending a wedding in Peconic. First impression was excellent from the beautiful landscaping to the gracious and new looking condition of the rather substantial, three story home. The large front porch was inviting with overstuffed chairs and the on-property parking ample and well-lit. Conveniently located on the edge of Greenport, the Tapestry House is a ten minute walk to town, numerous restaurants, cute shops and a small local beach. Plenty of local wineries are only 10 or 15 minutes by car.
Tapestry is a 100 year old house with a storied history that has been recently renovated with quality furnishings, tasteful decor and modern amenities. Towels are soft and fluffy and the bedding is first rate. This is not your grandmothers bedroom.
We thoroughly enjoyed our experience at Tapestry but we do have a couple of very minor suggestions: 1. Include yogurt for breakfast. 2. Stock fridge with bottled water. 3. Create more shelf space in the bathrooms. Like I said, those are minor suggestions, we loved Tapestry House!
"Enchanting"
Beautiful, charming, warm, welcoming, immaculate, home away from home. Fantastic host and amazing accommodations. Quiet and cozy. Delicious breakfast. Rooms were finely furnished with attention to detail. Joan is a wonderful person. Will gladly return back to Tapestry House.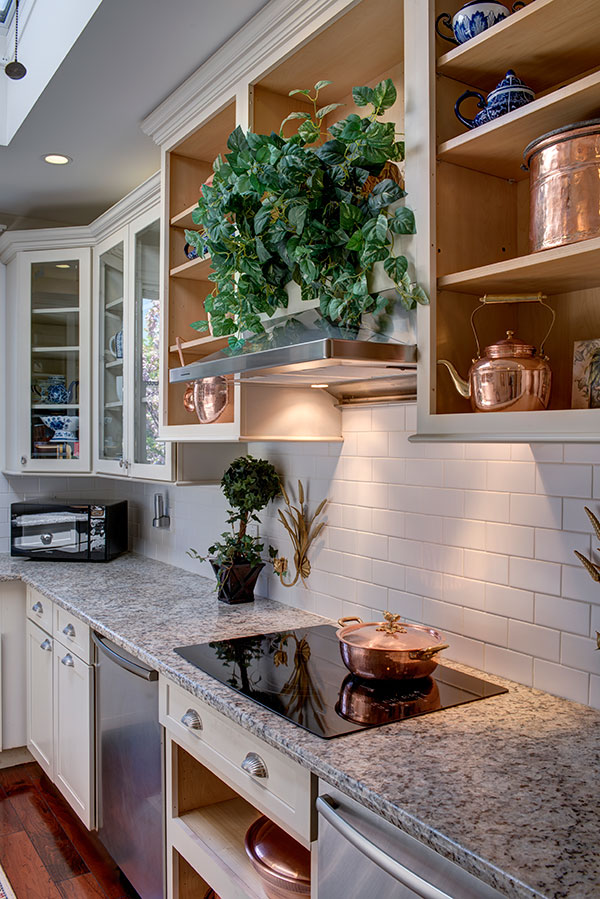 Ratings:
5-Star Overall
5 Star Sleep Quality
5 Star Location
5 Star Service
View TripAdvisor Review HERE.